The packaging industry will never die, probably because packaging is such an important part of marketing and advertising a product. It has been revealed that over 50% of shoppers' decisions are made at the shelf. This stresses the weight of a product's packaging in terms of a consumer's decision to spend money on a product or not.
Taping machines
are packaging equipment used to seal products while
carton sealing tapes
are now being customized to display a company's brand, message, or service for cost-effective advertising.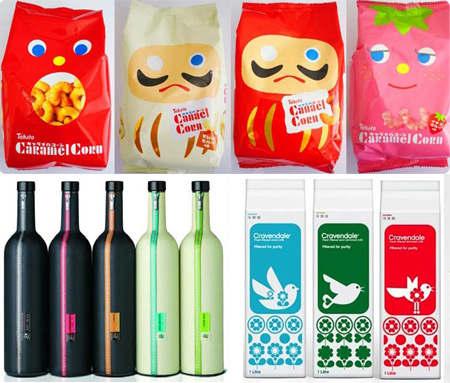 Through packaging, a company's brand image is reinforced. Packaging should be aligned with the company's image, goals, and vision. For example, products that scream "Buy-One-Take-One" (BOGO) are not exactly the right message that high-end luxury goods should promote. Children, for example, will never be attracted to toys packaged in just black and white. With consistent packaging, consumers can easily distinguish products against others and creates familiarity, especially for brands and companies that have already been in the industry for decades.
Consumers also have certain perceptions or perhaps, expectations, when it comes to the packaging of the products they purchase. High-end luxury goods are supposed to be packaged with expensive or first-class materials. Eco-friendly trash bags should be contained in eco-friendly packaging. Cereals should have cartoons. Switching to a confusing packaging can easily kill your brand because confused consumers will always find the next best thing when it comes to the products they buy.
Practical packaging is also very important for consumers. If products are packed in such a way that it becomes very difficult to open or consume, people will never buy it the next time they go back to the grocery store. Families, for example, will purchase products in bulk so individually-packed items are not exactly the best thing if they are your target market.
Packaging costs are also paid by consumers, but that you already know. If the product is expensive and so does the packaging that comes with it, consumers of premium brand are more often than not willing to pay the price. Average consumers, on the other hand, would appreciate inexpensive packaging more, which means that packaging plays a role in how products should be priced.
The importance of packaging for consumers cannot be stressed enough. BestPack.com offers cost-effective but efficient packaging solutions that are aligned with the needs of the client and the industry it belongs to. Invest in taping machines, packing tapes, and other
packaging equipment
from BestPack.com now.
SOURCE
IMG 1 Source
IMG 2 Source