Companies, especially small businesses, are always on the look-out for ways to reduce packaging costs. When it comes to corrugated boxes, for example, BestPack.com has developed a solution to reduce expenses related to corrugated boxes through their
taping machines
and carton sealing tapes. Corrugated is widely used in packaging because it is very durable, versatile, and economical. It is also lightweight enough to contain pallets to children's toys and even furniture.
Global professional services firm Alvarez & Marsal shares a few helpful tips on how companies can reduce their corrugated-related expenses.
For instance, Alvarez & Marsal states that practicing SKU rationalization is a great way to reduce costs because it presents an opportunity that allows businesses to eliminate and combine certain boxes. SKU rationalization works by analyzing the inventory – adding, deleting, or retaining items – and it helps not only in terms of packaging but also in space planning and price optimization.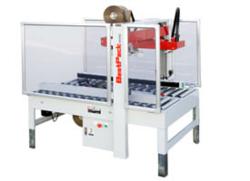 Simplifying a packaging's requirements can also greatly reduce corrugated costs. Swapping the dimensions of corrugated or combining different raw materials are cost-effective ways to use less paper in the packaging process. In fact, Alvarez & Marsal states that this can efficiently reduce paper costs up to 20%.
It also helps, according to Alvarez & Marsal, to know and identify box manufacturers and packaging equipment manufacturers who can match your company's packaging needs perfectly. This also means understanding the manufacturing process of your own business – large runs and uniform boxes size should be produced by larger manufacturers and vice versa. The global professional services firm suggests finding a manufacturer who is currently looking for "incremental volume to maintain operating efficiencies" as they will be the most competitive in terms of price.
Reducing corrugated costs is not only financially-wise but it environment-friendly too. Check out BestPack.com's Green Sealing Solution, wherein the company's line of 6" random
semi-automatic taping machines
and
carton sealing tapes
are both sustainable and cost-saving. You can view the full article here.